[<< PREVIOUS] 1 [NEXT >>]
[<< PREVIOUS] 1 [NEXT >>]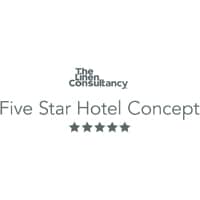 TLC FIVE STAR HOTEL CONCEPT
The Linen Consultancy is a new company founded at the start of 2017. With a vast knowledge of the UK household textile industry dating back to 1979, they are working in collaboration with some of the finest quality manufacturers around the world, bringing together a collection of exceptionally high quality and beautifully made products. They take time and care to ensure all their products are made to the highest precision and ethical standards achievable, and because they are sourced directly from the manufacturers we are able to offer outstanding value for money to the consumer. It is no surprise that their initials are TLC.... it's their name, its the way they think, it's the way they do business...quite simply TLC is in their DNA !

There are many product ranges in the market place that claim to be "hotel quality"..... at The Linen Consultancy they work directly with Vision, who are a world class supplier of textiles to many of the finest and most luxurious hotels around the globe. By using exactly the same manufacturing sources and product specifications, they ensure that customers will receive the same exceptional high quality with all their products, making it a truly authentic luxury hotel experience.