Browse Harlequin
View our range of Harlequin Bedding and Accessories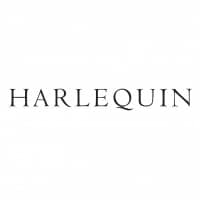 Harlequin duvets and pillows are manufactured in the UK by Bedeck, offering nearly 70 years' experience in manufacturing textiles and bed linen. A lot of the Harlequin bed linen products incorporate the same designs and patterns as are used on their wallpaper ranges and other items, enabling you to combine the items to create a visually stunning effect or to mix and match designs from the same designers and make something completely new and unique.

However, with bed linen, it isn't all about the design and look of the items on sale. They are also functional. They need to provide cover or support, in order that they allow you to enjoy a good and restful night's sleep.
When buying any bedding, you should consider the materials that the items are made from as well as things like the tog rating for duvets, and the plumpness of the pillows, and while it might be tempting to pick up a cheap pillow from an unknown manufacturer, this can represent a false economy. You will need to keep replacing the items you buy, if they become unusable after just a few months. As well as Harlequin duvets and pillows, you will also find additional items like cushions, throws, and more.

You can buy Harlequin duvets and pillows from the Just Linen website, which is the official bed linen and bedding website of Dawson's Department Store. We offer free delivery on all orders over £50, to your UK address, and if you have any questions about the items that we sell, you can either call in to Dawson's or give us a call and speak to one of our friendly and knowledgeable team, who are always happy to answer questions and queries that you might have. Don't forget to check out our Harlequin clearance sale and end of line items, where you will find some true bargains on some of the best looking and most comfortable bedding items.

About Harlequin Duvets And Pillows

The brand Harlequin is manufactured by Bedeck; a company that started in 1951 and initially manufactured handkerchiefs. While the popularity of handkerchiefs has waned in recent decades, Bedeck has survived by expanding its range to include additional items like bedding and bed linen. You will find duvets and pillows, towels, and more. Bedeck remains a family business, currently in its fourth generation of the Irwin family, and they have long serving members of the organisation that have been manufacturing bedding for more than 50 years; experience that can be seen in every design and on every product.

Bed Linen

Chief among the Harlequin bedding range are the duvets and pillows. These are meant to provide you with a base and a cover when you sleep, and because we spend around a third of our lives in bed, it is vital that you choose items to encourage and improve your sleep.

An uncomfortable pillow will not only prevent you from getting quality sleep, but it could leave you with aching joints and muscles and, in the long term, it can even lead to posture problems and physical complaints. Duvets act as a cover, that will either prevent the cold from getting in on winter nights, or provide a breathable cover during the summer months, when high temperatures can prevent you from getting good sleep.

The question of which is the best pillow or the best duvet is a personal one. Fortunately, there is a huge selection of products available to choose from, including those designed for use at any time of year, and you will also find a good selection of accessories like throws and cushions that not only help encourage better sleep but will further enhance the look of your bed and your bedroom.

The Operetta Mink bedding set is based on wallpaper from the Palmetto collection. It has a white feather motif on a soft mink background, and is made from a blend of cotton and polyester, combining comfort with affordability, and offering a highly desirable bedding set. As well as the choice of a single or double duvet, you can also buy Oxford pillow cases with the same great looking design.

The Blaze bedding set has geometric shapes and a textured finish. The pillowcase features a vertical stripe, which continues the geometric finish, and the duvet cover and pillowcase are made from 100% cotton percale with a 180 thread count. Whether you are looking for an attractive bedding set for your own room, something to further improve the look of the spare room, or even as a gift for a loved one that has moved into their first or a new home, this can make a great looking addition to the home.

Towels

The Harlequin brand doesn't just include duvets and pillows, either. Good quality towels are hard to come by, and in a lost of households there are favourite towels; those that are the first to come out of the airing cupboard and be used after baths and showers. The most desirable towels are those that look good, and that do the best job of drying bath water. They also need to offer some warmth, because getting out of the bath or shower in winter is a less than desirable experience in a lot of bathrooms. A good towel will dry water away quickly and keep you warm during the process.

Harlequin Sumi towels have a geometric design and come in a selection of colour palettes that enable you to match the towel design to the décor of your room or just based on your favourite colour. Demoiselle towels come in similar colour choices, but they include three dragonflies as the design. Whichever style you choose, you can opt for hand towel and bath towel sizes.

Harlequin Clearance Sale

At Just Linen, we strive to provide competitive prices on every single product we sell, including Harlequin duvets and pillows, towels, and more. To offer even more competitive prices, we also regularly include these ranges in our clearance sale, and you can check out any Harlequin products currently on offer by clicking the clearance sale link.

End Of Lines

Companies like Bedeck regularly freshen up their designs and introduce new ranges. This is a great way of ensuring that the products they offer remain fresh and relevant, but it can mean that you are left struggling to find a replacement or addition to a bedding or towel set. The Harlequin end of line sale includes items from ranges that are no longer in production, and that can otherwise prove very difficult to find. Just because items are included in end of line sales does not mean that they have lost any of their quality or appeal.

Buy Harlequin Duvets And Pillows From Just Linen

Harlequin brings nearly 70 years of experience offered by manufacturers Bedeck. Buy single or double bedding sets, choose from a striking range of designs and colours, and even find towels in similar designs. Choose the filling and material that best suits your needs, including whether you are looking for summer or winter duvets, and buy them from Just Linen today.

Just Linen is the official bedding website of Dawson's Department Store. We offer competitive prices on some of the best items around, and we regularly update our stock to provide the very latest items to our customers. Buy from the site or call in and see us in the shop. Call us with any questions about the products we offer, and don't forget to enjoy free delivery on all orders placed worth £50 or more.