Dorma Plain Sheets
View our range of Dorma Plain Dye Sheets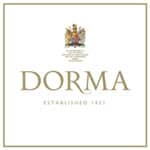 Indulge yourself on a daily basis with our luxuriously soft Dorma range, the ideal place to rest your head at the end of a long day.

Crafted from 100% cotton, our plain dye pillowcase is soft to the touch and available in a choice of colours so that you can be sure to find the perfect shade for your bed linen.
[<< PREVIOUS] 1 [NEXT >>]
[<< PREVIOUS] 1 [NEXT >>]
Machine washable, Dorma's plain dye pillow cover is a practical addition to your bed linen that will add a fresh and cosy feel in your home and can be matched with other items from the Dorma Plain Dye Collection for a soft and coordinating bedding set.